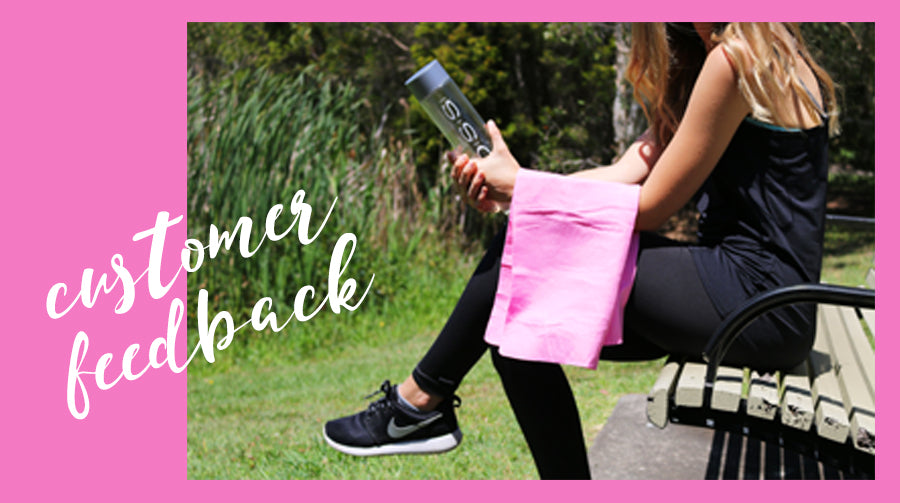 Chris I am in my late 50s and have been going through menopause for the last 10 years. I suffer greatly from hot flushes, especially at night which keeps me awake. I was recommended by a friend who purchased the Chilly Towel for the same symptoms I suffer from. She was over the moon as to how well the Chilly Towel helped her hot flushes.I have tried many products over the year's and found no satisfaction until I used the Chilly Towel. I was amazed how well the Chilly Towel worked,  finally I had found a product that helped lessen the symptoms of...
---
We have been very fortunate to be featured in major publications around Australia!Have you spotted Chilly Towel in a magazine or newspaper? View them here.
---
Chilly Towel is super easy to use and re-use. Our unique hyper-evaporative fibre allows the material to trap in water and become cooler than ambient air when wet, which enables the towel to maintain a temperature that feels cool to the skin. The fibres retain water, which provides cooling relief while staying dry to touch for hours, meaning it will not saturate your clothes or sheets. To Activate Your Chilly Towel, follow these 3 simple steps: 1. Wet - Soak Thoroughly in Water 2. Wring out  3. Shake in Air to Activate  These three simple instructions will activate the towel and will...